The Mantle Review - The Late Paintings of Nicolas Carone
By David Ramm
2019
Around 2007 Nicolas Carone, then 90 years old and legally blind, underwent an extraordinary creative reawakening that lasted until his death in 2010. The paintings Carone produced during these final three years of his long and very active artistic career are instantly recognizable as a group, but remarkably individuated as specific pieces.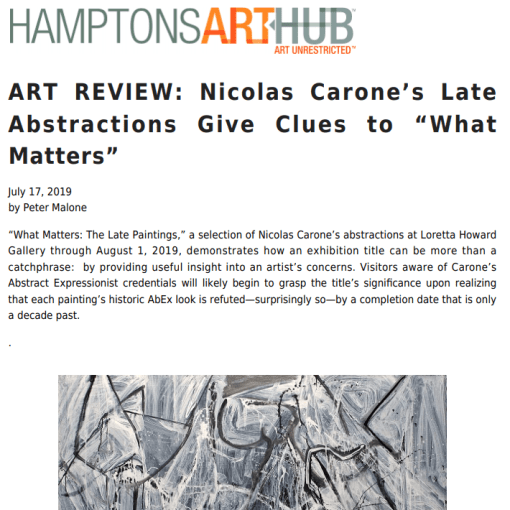 Hamptons Art Hub Review - Nicolas Carone
by Peter Malone
Peter Malone presents a thoughtful in-depth review of Nicolas Carone's late paintings as seen in Nicolas Carone: What Matters.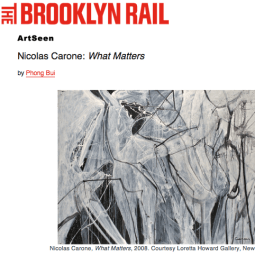 Brooklyn Rail Review - Nicolas Carone: What Matters
by Phong Bui
07/10/19
What happens when we embrace mistakes as eternal mutations? Apparition fractures rationality...
by Phong Bui